Updated On: 10/15/2007
Burge Bird Services Presents

Jeanna Marie, the Parrot Princess

of the Kansas City Renaissance Festival

Burge Bird Services

Julie Burge, DVM

13833 S. 71 Hwy

Grandview, MO  64030

(816) 356-4700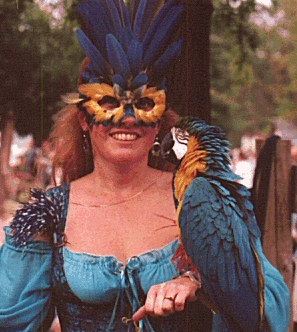 This is the Princess with her handmaiden, Dr. Julie Burge.  Of course, Jeanna's wings have been clipped to prevent her from flying. But who needs to fly when you have a servant to carry you everywhere!

Jeanna Marie of the clan Macaw knows what those handsome Scotsmen wear under their kilts...shoes and socks.

After a magician taught her a few tricks, Jeanna used her new powers to turn a couple of frogs into handsome princes.  However, we don't recommend actually kissing a parrot.  Not only can they bite hard, but your normal bacteria can make birds very sick.

The princess spends her days flirting with both rogues and royalty.  She has a special fondness for pirates.  "Their fingers are tough but quite tasty," she says.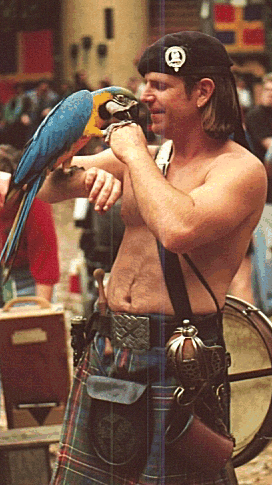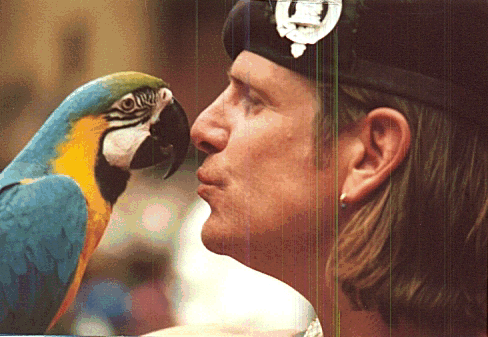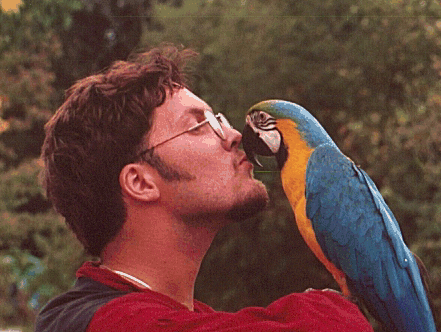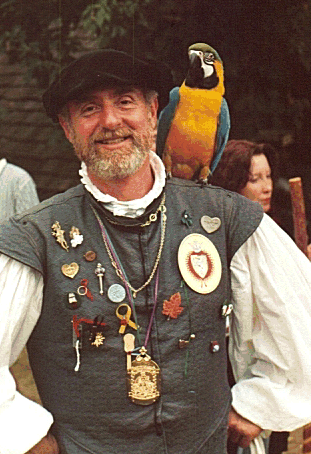 If you'd like to learn more about the

Kansas City Renaissance Festival, click on the logo below.